Aims of the course
This is a two day revision course designed for delegates preparing for the Diploma in Occupational Medicine (DOccMed) examinations.  The DOccMed exam is administered by the Faculty of Occupational Medicine (FOM) London.  For further information including examination dates see https://www.fom.ac.uk/education/examinations/diplomas/doccmed 
The DOccMed examination has three components; the portfolio written assignment (workplace risk assessment and clinical case), an oral viva examination based on the written portfolio and the Multiple Choice Questions (MCQ) papers.
Day one of the course will be preparation for the MCQ papers and Day two of the course will be preparation for the portfolio and viva element of the DOccMed examinations.  Individuals can opt to attend one or both days of the course.
Course venue
The course will be delivered on-line.
Who can attend the course?
The course is for all medical professionals (national and international) who have attended an approved Diploma in Occupational Medicine training course and are preparing to sit the FOM Diploma in Occupational Medicine (DOccMed) examinations
Format and delivery of the course
The course will be delivered on-line over 2 days
Day One – MCQ Revision
Delegates will practice MCQ questions and discuss different topics from the DOccMed syllabus.
Day Two – Portfolio & Viva Revision
The course facilitators will discuss the requirements of each component (Workplace assessment and Clinical case) of the portfolio in detail.
A critique of sample portfolio's with discussion of typical viva questions
An opportunity to raise questions regarding delegate's individual portfolios
Course Leads
The course leads are Dr Lanre Ogunyemi, Dr Alan Bray and Dr Steven Sadhra. They are vastly experienced senior occupational physicians and examiners for the UK and Irish Faculties of Occupational medicine.
The lecturers cover a wide range of specialities within occupational health.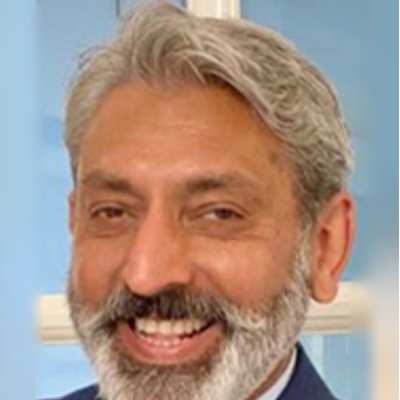 Dr Steven Sadhra
Prof (Hon) in Occupational Health
Steven Sadhra has over 25 years' experience in research, teaching and training in Occupational Health. He is an Honorary Professor of Occupational Health at University of Birmingham (UoB) and fellow of the higher education authority.

Steven has published over 130 research papers and government reports, he is the co-editor of three textbooks, and has written over 20 book chapters. He is the co-editor of the first Oxford Handbook of Occupational Health, which was awarded the first prize by the BMA (Primary Health Care) in 2014.

Steven's contribution to Occupational Health has been recognised through honorary fellowships of the Faculty of Occupational Medicine (FOM) (London and Dublin) and the Society of Occupational Medicine (SOM). Steven has excellent international links and has run professional CPD training courses and workshops in different parts of the world including United Arab Emirates, Malaysia, Saudi Arabia and Azerbaijan.

Steven was Director of Education for Occupational Medicine at UoB from 2008- 2020. He was the academic lead for the MSc in Occupational Health from 2010-2019. In 2017 Steven developed and ran (with Dr Alan Bray) one of the first national MFOM revision courses for Specialist Trainees in Occupational Medicine and has over 10 years' experience in running the Faculty approved Diploma in Occupational Medicine. In 2018 he was appointed as the CPD academic lead for the College of Medicine and Dentistry, UoB

Steven has conducted consultancy work for over 20 national and international companies advising on workplace risk assessments, development of health surveillance programmes, training courses and workplace interventions for risk reduction.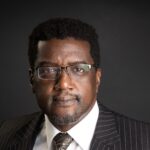 Dr Lanre Ogunyemi MBBS MRCS(Glasg) DLO FRCSEd MSc FFOM CIME FFOMI FACOEM FRCPI
Medical Director & Consultant in Occupational Medicine
Dr Lanre Ogunyemi is a consultant in occupational medicine and the Medical Director for Trinity Occupational & Public Health Solutions Ltd.
His occupational medicine training and first consultant role was in the NHS. His current portfolio includes being the principal medical adviser to a number of national industries, including power, rail, higher education, emergency services, food manufacturing, car manufacturing and several small to medium enterprises .
He is particularly interested in occupational sleep medicine, fitness for work assessments, medical aspects of final employment decisions, causation analysis, Medico-legal disability evaluations and occupational mental health
He is a visiting lecturer to the University of Birmingham, Institute of Occupational and Environmental Medicine and currently the Chief Examiner for the MFOM Part 2(exit exam) of the Faculty of Occupational Medicine. He is Regional Specialty Adviser on behalf of the Faculty of Occupational Medicine for the Trent Region. He is a Fellow of several royal and international colleges.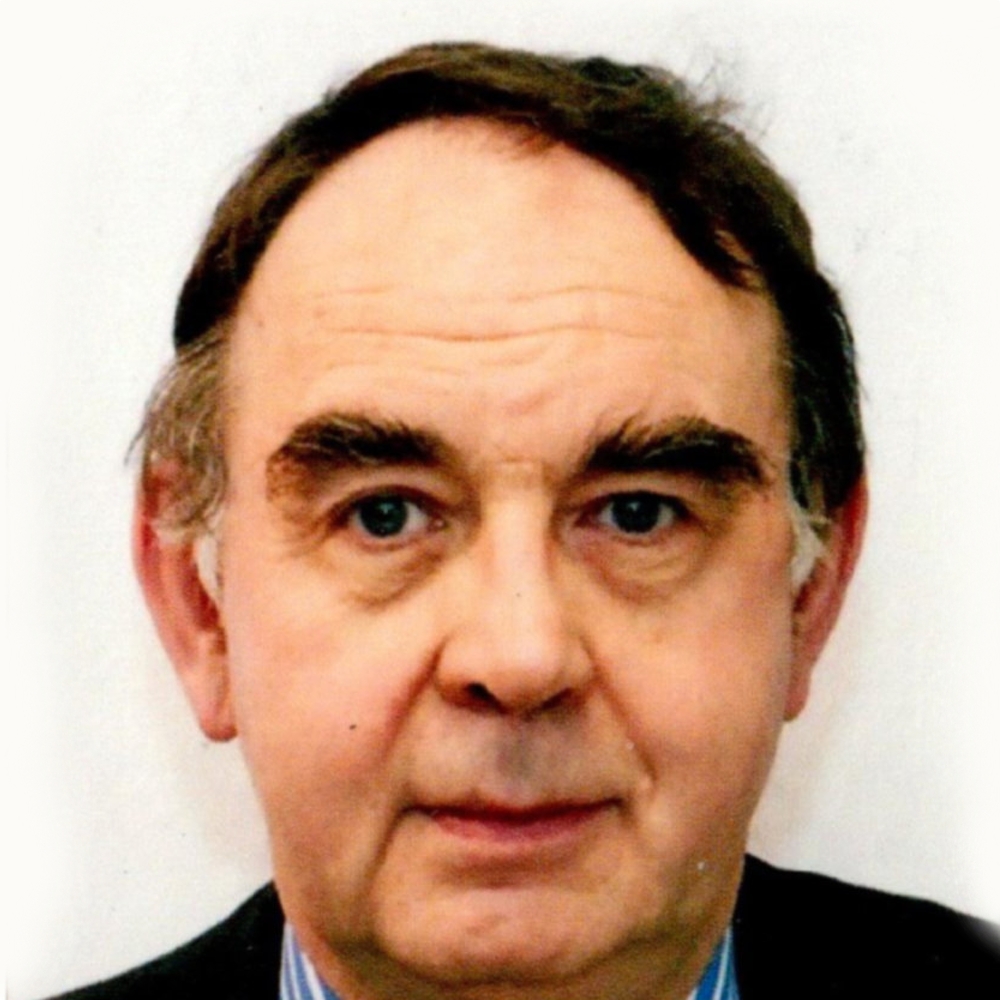 Dr Alan Bray MB ChB DA MIOA FRCP FFOM FFOM(I) FRSPH
Medical Director of South West Independent Medical Services Ltd.
Main personal involvement within a very wide portfolio of clients has been completing clinical, policy & strategy roles. Active within manufacturing and service enterprises, seafarers, diving, tunnelling, offshore oil & gas industry.

Consultant in Occupational Medicine with clinical remit and audit role. Frequent lecturer for Royal Society Public Health and Institute of Occupational & Environmental Medicine at University of Birmingham. Visiting consultant lecturer for Amplivox courses on Spirometry & Vision Screening. Examiner at all levels for Faculty of Occupational Medicine and previous Chief Examiner for MFOM2. Currently Academic Registrar (Chief Examiner) for Faculty of Occupational Medicine of RCPI with responsibility for examinations in Dublin, Middle & Far East.

Member of both Compressed Air Working Group of British Tunnelling Society and the Diving Medical Advisory Group.
My main responsibilities involve clinical, policy, teaching and audit duties in addition to the provision of reports following workplace surveys and medical assessments. Main interests are physical hazards in the workplace. On a day to day basis my clinical role is determining the fitness of individuals (often in adverse or challenging environments) to perform their occupational role taking into account safety and performance demands as well as underlying health issues.




Course Dates
Autumn 2023 course:
Further dates to be confirmed
Unique features of the course
Course delegates have the opportunity to:
Write up of mock case using
Practice from an extensive bank of example MCQ questions
Review and discuss examples of successful portfolios
Practice typical viva questions
Discuss their individual portfolio cases
Access expert Programme Leads with extensive experience in delivering the Diploma course, as examiners and publishing authorities of learning material including the Oxford Handbook of Occupational Health
---
Kindly complete the form below to register your interest in booking the course.
By submitting this form, you consent to TOPHS contacting you regarding your enquiry about the Diploma for Occupational Medicine. TOPHS will use the information you entered to process and manage your enquiry.
---