Course
A two-week course providing you with a grounding in occupational health and enabling you to obtain the FOM Diploma in Occupational Health Practice; evidencing your OH knowledge and skills.
Aims of the course
The principal aim of this course is to prepare occupational health practitioners for the Faculty of Occupational Medicine (FOM) Diploma in Occupational Health Practice examination (DipOHPrac). It is a qualification designed to help registered healthcare professionals working in occupational health progress their careers; and help others to move into occupational health.
Course venue
The course will be delivered remotely (online).
Course approval
TOPHS is approved by Faculty of Occupational Medicine (FOM), Royal College of Physicians, London to provide this course.
All delegates will receive a certificate of attendance stating that you have successfully completed this FOM approved Diploma course. You are required to attend at least 90% of the course to be eligible to sit the DipOHPrac examination.
Who can attend the course?
The course is approved for all eligible nursing professionals (national and international) who wish to prepare for the FOM Diploma in Occupational Health Practice examination. Please check the FOM website for eligibility criteria. Other health care professionals wishing to learn more about occupational health and obtain a Certificate of Attendance for the course are also welcome.
Format and delivery of the course
The course will be delivered on-line over 10 days (2 five day blocks, at least two weeks apart) with daily tutorial, discussion of lectures, delegate exercises and mock portfolios.
Some background reading will be required during the course and delegates will be invited to prepare a practice portfolio between the two weeks.
Taught and reference material will be based upon UK practice (e.g. legislation).
Course content
The course covers the FOM syllabus for the Diploma in Occupational Health Practice which is available at : https://www.fom.ac.uk/wp-content/uploads/Diploma-in-Occupational-Health-Practice-Syllabus-June-2021.pdf
The main topics covered are:
The Diploma Examination
How to write the Diploma Portfolio
Occupational health: principles, concepts, and services
Effects of work on health
Legal aspects in occupational health
Principles of occupational hygiene, toxicology, ergonomics, epidemiology and their applications
Assessment of fitness to work
Rehabilitation and redeployment
Assessing workplace risks
Health surveillance
Risk control and management
The physical working environment (noise, vibration, radiation, temperature)
Absence management
Investigation of clinical cases
Conducting workplace visits and ranking of risks
Course Leads
The course leads are Dr Lanre Ogunyemi, Dr Alan Bray and Dr Steven Sadhra. They are vastly experienced senior occupational physicians and examiners for the UK and Irish Faculties of Occupational medicine.
The lecturers cover a wide range of specialities within occupational health.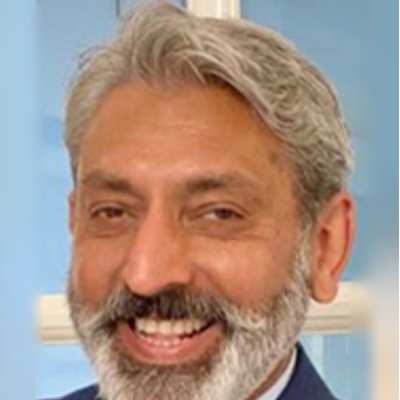 Dr Steven Sadhra
Prof (Hon) in Occupational Health
Steven Sadhra has over 25 years' experience in research, teaching and training in Occupational Health. He is an Honorary Professor of Occupational Health at University of Birmingham (UoB) and fellow of the higher education authority.

Steven has published over 130 research papers and government reports, he is the co-editor of three textbooks, and has written over 20 book chapters. He is the co-editor of the first Oxford Handbook of Occupational Health, which was awarded the first prize by the BMA (Primary Health Care) in 2014.

Steven's contribution to Occupational Health has been recognised through honorary fellowships of the Faculty of Occupational Medicine (FOM) (London and Dublin) and the Society of Occupational Medicine (SOM). Steven has excellent international links and has run professional CPD training courses and workshops in different parts of the world including United Arab Emirates, Malaysia, Saudi Arabia and Azerbaijan.

Steven was Director of Education for Occupational Medicine at UoB from 2008- 2020. He was the academic lead for the MSc in Occupational Health from 2010-2019. In 2017 Steven developed and ran (with Dr Alan Bray) one of the first national MFOM revision courses for Specialist Trainees in Occupational Medicine and has over 10 years' experience in running the Faculty approved Diploma in Occupational Medicine. In 2018 he was appointed as the CPD academic lead for the College of Medicine and Dentistry, UoB

Steven has conducted consultancy work for over 20 national and international companies advising on workplace risk assessments, development of health surveillance programmes, training courses and workplace interventions for risk reduction.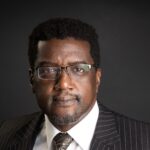 Dr Lanre Ogunyemi MBBS MRCS(Glasg) DLO FRCSEd MSc FFOM CIME FFOMI FACOEM FRCPI
Medical Director & Consultant in Occupational Medicine
Dr Lanre Ogunyemi is a consultant in occupational medicine and the Medical Director for Trinity Occupational & Public Health Solutions Ltd.
His occupational medicine training and first consultant role was in the NHS. His current portfolio includes being the principal medical adviser to a number of national industries, including power, rail, higher education, emergency services, food manufacturing, car manufacturing and several small to medium enterprises .
He is particularly interested in occupational sleep medicine, fitness for work assessments, medical aspects of final employment decisions, causation analysis, Medico-legal disability evaluations and occupational mental health
He is a visiting lecturer to the University of Birmingham, Institute of Occupational and Environmental Medicine and currently the Chief Examiner for the MFOM Part 2(exit exam) of the Faculty of Occupational Medicine. He is Regional Specialty Adviser on behalf of the Faculty of Occupational Medicine for the Trent Region. He is a Fellow of several royal and international colleges.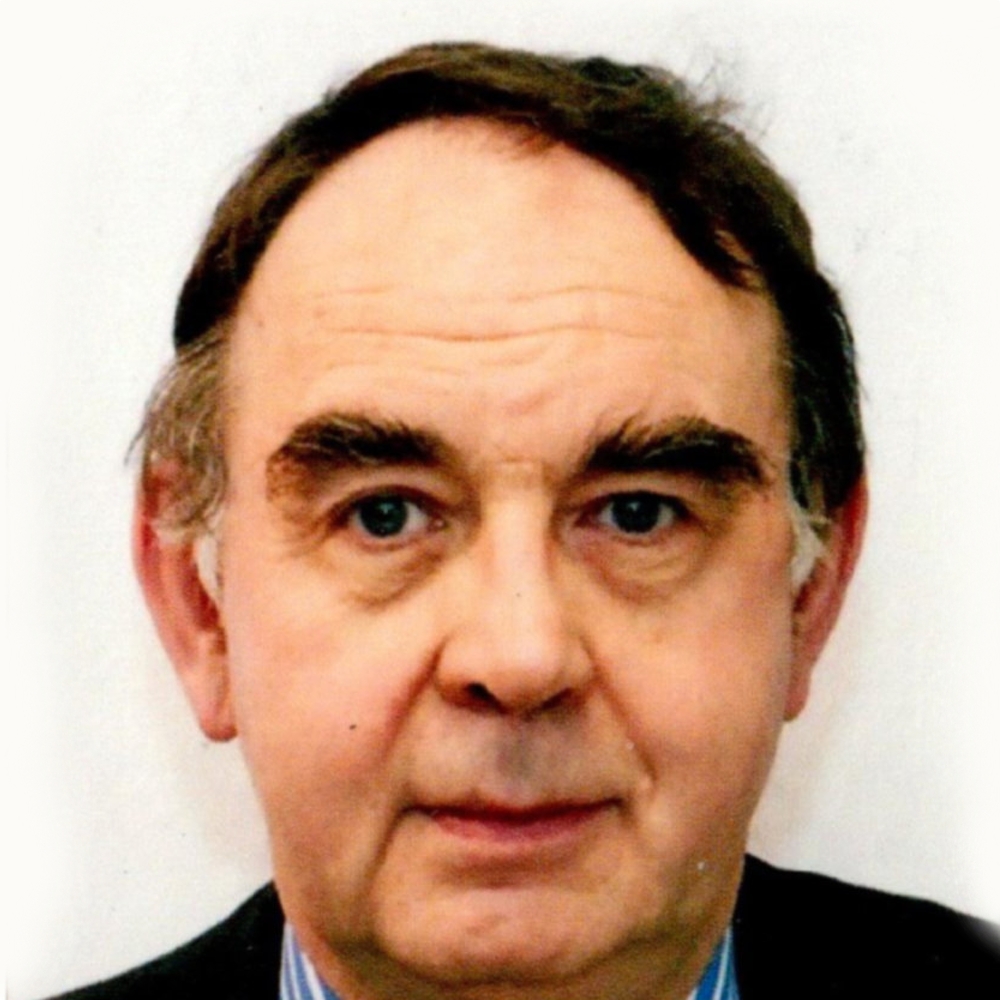 Dr Alan Bray MB ChB DA MIOA FRCP FFOM FFOM(I) FRSPH
Medical Director of South West Independent Medical Services Ltd.
Main personal involvement within a very wide portfolio of clients has been completing clinical, policy & strategy roles. Active within manufacturing and service enterprises, seafarers, diving, tunnelling, offshore oil & gas industry.

Consultant in Occupational Medicine with clinical remit and audit role. Frequent lecturer for Royal Society Public Health and Institute of Occupational & Environmental Medicine at University of Birmingham. Visiting consultant lecturer for Amplivox courses on Spirometry & Vision Screening. Examiner at all levels for Faculty of Occupational Medicine and previous Chief Examiner for MFOM2. Currently Academic Registrar (Chief Examiner) for Faculty of Occupational Medicine of RCPI with responsibility for examinations in Dublin, Middle & Far East.

Member of both Compressed Air Working Group of British Tunnelling Society and the Diving Medical Advisory Group.
My main responsibilities involve clinical, policy, teaching and audit duties in addition to the provision of reports following workplace surveys and medical assessments. Main interests are physical hazards in the workplace. On a day to day basis my clinical role is determining the fitness of individuals (often in adverse or challenging environments) to perform their occupational role taking into account safety and performance demands as well as underlying health issues.




Course Tutors
Our faculty includes experienced senior occupational health nurses, physiotherapists, hygienists and physicians alongside relevant specialists from other disciplines.
Course Dates
January 2024 course:
8th – 12th January & 29th January – 2nd February
Summer 2024 Course:
19th – 23rd August & 9th – 13th September
* Courses will only go ahead if we have enough registrants. Please contact the office for updates.
Unique features of the course
Course delegates have the opportunity to:
Write up of mock case using FOM portfolio template which is marked by course tutors
Discuss their clinical cases with occupational relevance
Discuss and present findings following workplace visits / presentation of workplaces
Daily tutorial questions with feedback from programme leads
Access to programme leads throughout the course
Kindly complete the form below to register your interest in booking the course.
By submitting this form, you consent to TOPHS contacting you regarding your enquiry about the Diploma for Occupational Medicine. TOPHS will use the information you entered to process and manage your enquiry.